Welcome to the University of Leeds Speleological Association (ULSA)!
Since 1957 we have been caving across Yorkshire, the UK and the world. Most members are located within West Yorkshire, however we have plenty of members spread around England and the globe. If you're keen to explore with us, please contact our email and check out our social media.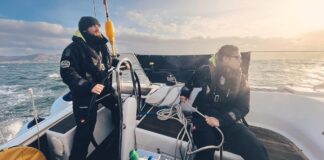 In the summer while traversing the Cullin ridge with James 2, I remember looking out to the islands surrounding Skye and imagining how awesome it would be to travel between remote islands or around the coast by boat. My original idea was to use a sea kayak to travel between the different islands and then go wild camping/climbing on the islands. After a bit more thought I decided that sea kayaking was impractical for longer distances, I wouldn't be...